Fellow Members,
We are deeply moved by your registration.
It warms our hearts in times of despair.
Thanks for shouldering this story, overall the whole forum, with us. 
This post is all about letting you know fair and square what we're all about. We wish that you read it with the utmost interest.
Don't complain after you've registered.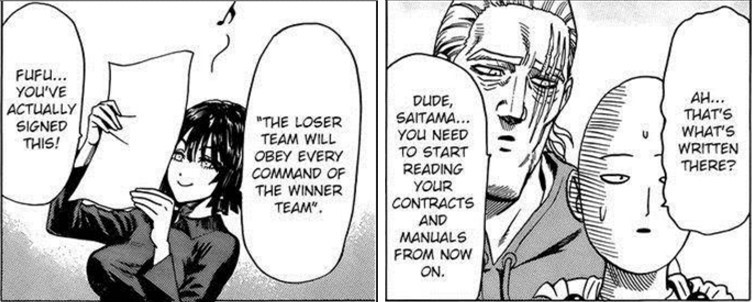 As you may have guessed by browsing our home page,
we're about roleplaying in a Bleach-related fanfiction together,
sharing our thoughts on manga, anime and games,
drawing fanart and fanfic-related scenes,
and above all, 
we're about having fun with everyone here.
For those who don't have a clue as to what Bleach is, here is a link to the manga, and here is another to the anime.You'll get to meet Ichigo, a stubborn teenager who is confronted to Shinigamis (aka Death Gods). Before he's realized it, he steps into their world as he takes on the duty to fight Hollows, the lost souls craving for human preys in the World of the Living.As the boy gets to know Rukia, the Shinigami girl who has introduced him to her world, the strings of fate are moving around him. What perils await him and his friends after meeting the people from the otherworld?Both the manga and its TV adaptation are filled with fun, action and supernatural powers that get as tremendous as slicing skyscrapers with katanas and bathing in blood.Enjoy the universe of Kubo Tite and may you get hooked and come to roleplay before long!  
With that said.
Let's go straight to the point that is making your heart pound.
Why setting such a forum, which such a straightforward name and surprinsingly astonishing background?
(indeed I'm the one who designed it
).
- we dreamt of getting into the very skin of a Shinigami / Arrancar / Quincy... for a while;
- we wanted to see what could've happened up till now if the last arc of the manga had gone differently (Alternative Blood war Arc) / we decided to create characters and even reroll them in their earlier years (Afterlife fanfic);
-we wanted to meet people to share our various passions with;
- we were looking for a fun and interactive way to do so;
And thus,
"Bleach! Let's kick some asses!"
was born.
Just so you know, we met totally randomly through Youtube comments, so none of the founding members knew each other before. Guess that's the power of the Internet for you 

We welcome you with open arms. This is family
Updated Admins are: Satori Tsukihô, Kageshi Tsurai, Mayu Hoshino, Ruyuz Tachibana, and my humble self.
Feel free to PM us if anything comes up, we'll fly straight back to you 

You can find any Member in 
our memberlist
.
---
Be nice, be sweet, show respect and pay attention to other Members.
Don't be shy, express yourself, be proud of what you post, be active.
Share what you like and enjoy coming here.
Regarding the
roleplay
,
here is the different topic detailing everything
.
We currently have two collective fanfictions rolling:
- one called
Afterlife in Seretei
which is extremely open, only bound by the Bleach universe as a reference (think of it as an MMORPG, where you meet people each with their own story and their own goals);
- the other being 
Alternative Blood war Arc
which should eventually (after a personal start to introduce our new Shinigami characters) follow the main lines of the current last arc of Bleach.
As for the other sections that are more free
(
Starter
, 
Games
,
AnimeLists
,
MangaLists
,
Fanfictions/Fanart
,
Introductions
):
Spoilers, since everyone has experienced their deadlihood, are meant to be clearly, previously mentioned. Avoiding them completely being even better.
Of course, criticism is allowed. Never hesitate to express your opinion.
However, remember that the great thing about music, food, sports, as well as anime or manga is that they all follow the same rule:
To each their own. 
If you don't like something posted, it doesn't mean that thing is bad/wrong/stupid/lame/shit/whatever.
Same goes for anything you'd be crazy about that someone else isn't interested in.
You may have different tastes from the person next door. And that this is totally fine. 
Firing at other Members and insults -except for friendly teasing (
"Ah, Hiro, you damn perv!" 
)- are forbidden and condemned by immediate ban. With gravel.
Note: when you see "immediate ban" written, I mean it. 

Anyone acting like trash no matter who nor when will be trashed. No 3-times warning, this post is your
only
warning.
Same rules apply to the Chatbox and Shoutbox. Respect each other and let's keep joyously blabbering altogether.
As for the difference between the Chatbox and Shoutbox: 
Chatbox is only accessible to Members, and can't be seen by Guests. It also features all the amazing emojis popping up in posts.
However, the Shoutbox (added later on by our team) is open to everyone. Even if you're a Guest, only dropping by to read a piece of story or enjoy an anime review, never hesitate to check it and talk with Members. We'll be very happy to hear from you 
Bleach! Let's Kick Some Asses! is a place to share stuff with people from all over the world, and we're proud of that.
As long as you keep a friendly, open-minded spirit and that you enjoy coming,
we'll deliver you a huge bunch of love and even let you wander naked in front of everyone else.
Have fun.

Your sweet servant,
Yowaiseishin Hiroshinji.