Hi everybody, it's been a long time I haven't done an anime review

 Well, I've never done one, whatever. 
Here, I'm going to talk about an anime I reaally liked. But I can't really say if it's good or not, because it all belongs to you ! Today, I'm gonna talk about s-CRY-ed o/
Developped by Sunrise in 2001 (Yeah I like old mangas/anime, I can't help it XD) and with 26 episodes, s-CRY-ed is a shônen. Let me tell you about the synopsis.
The action takes place in the future, in Japan. 22 years ago, a terrible earthquake stroke the Yokohama district, separating it from the rest of the Japan. Some years after this accident, children started to be born with powers... They are call Alters.
Because of these superhumans, Yokohama Distrcit began chaotic, and Alters torn apart in two groups.
On one side, Holy, an organisation that hopes to make peace and morality come back, and on the other side, the Alters that want to be free...
The story is going to follow two characters.
Our hero, Kazuma, a violent Alter who likes fighting: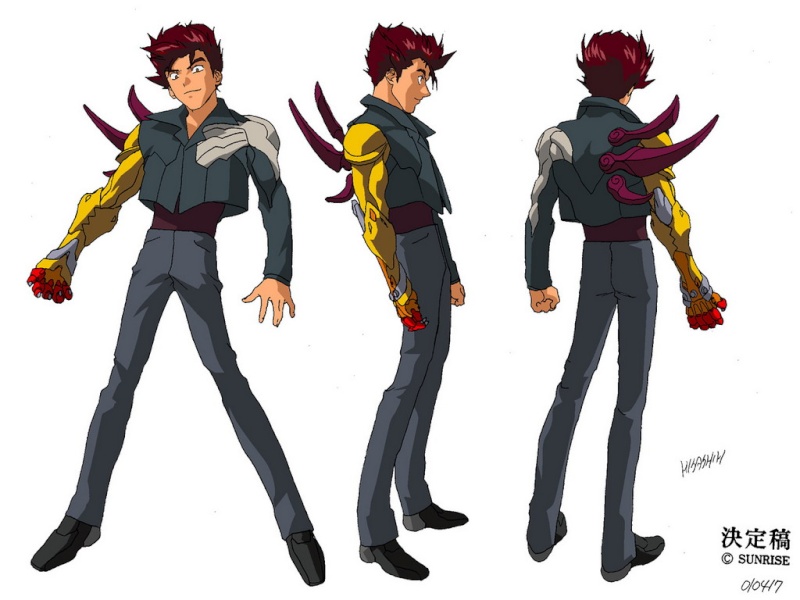 And Ryuho, a calm but serious guy -also an Alter- :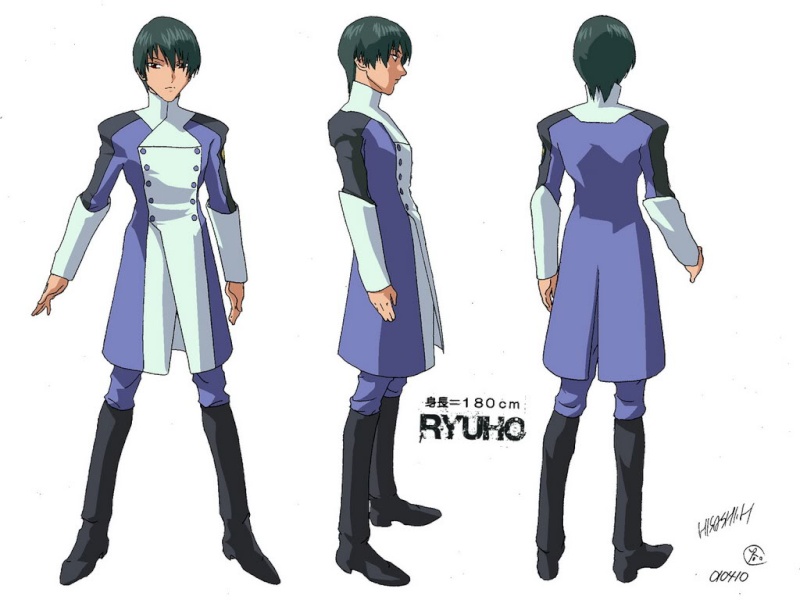 s-CRY-ed is the story of those two characters's rivality, one on the side of the Holy, one on the other side...
Maybe s-CRY-ed story seems like usual, like its characters. Then, why do I liked this serie so much ?
Well... Hard to say.
The characters, first of all, are cool. Not very orginals, that's true. But, one of the s-CRY-ed's good points is that it's not trying to make you think that Kazuma is right, or that Ryûho is right. So when you're watching, you can choose your hero, and for a shônen, that's pretty cool.
The relation between the two characters is pretty good too. Why ? Because they hate each other... for no real reason at first.
At the beginning, they are completly different, and they only fight because they can't bear the other. But, the more the serie go on, the more we discover that in reality they are the same. 
And this evolution is really good and well made. You'll see!
Then, the fights are incredible too. If we ignore the parts really too exagerated, the others are amazing : really, when the characters shout, you can feel their anger, you feel the violence, and I'm not spoling you if I say that the last battle is one of the freaking best battles ever. Really. 
About the graphism now. They're kind of old school, again if you like you like and if you don't like you don't like. Like you know, I love old school's graphism, but I don't know about you ! The animation is cool too, nothing to say about that.
The music ? I have to say that I haven't been very attentive to the OST, sorry XD But the opening is freaky amazing : 
Reckless Fire
!
So, here goes the summarized good and bad points of s-CRY-ed ! 
Good points :
1. Charismatic characters !
2. Really good fighting scenes !
3. Not annoying you with "Ah that's bad" or "Ah that's good". You choose what's right and what's not, that's all.
4. The end is good ! (it's rare so I mention it)
Bad points :
1. Some exagerations
2. The villain is really not interesting. All the parts with him are cool, but not as the rest, and because of it, the very last part of the serie losts interest.
3. The seroe don't explain all the scenario. If you want to know everything, you'll have to read the manga.
Aaaand that's it ! I can't promise you'll like s-CRY-ed because it's kind of particular. If you go and read some critics about s-CRY-ed, you'll see that some peoples think that it's one of the best action serie ever made, and other people think that's it's not such a good serie.
So try, you'll see for yourself! o/