Here goes!
This anime has been adaptated from an eroge (studio TYPE-MOON). Fear not, sexual content was cleaned out in favor of more epic fights by Studio Deen, with the first version in 2006, and later with the second route in 2014-2016 by ufotable studios.
What's to retain of this eroge situation is that the story can follow various paths, called "routes". It means that the leading couple will change, but this also reshapes the entire behaviour of some characters, leading to different events happening from one route to the next.
I'll compare the version from 2006 to the one of 2014 since I believe it shows how huge technical progress can be made over a mere 10 years. The stories being quite different it's also worth watching both.
Clarifying things: the original version from 2006 is called "Fate / Stay Night" and has 24 episodes.
The second version is "Fate / Stay Night: Unlimited Blade Works", and is of 25 episodes split into 2 seasons. Opening here: 
Ideal White by Mashiro Ayano.
Plot:
2004. Emiya Shirou, a teenage student, is caught into the Holy Grail Wars, during which 7 Magi fight each other in order to get their hands on the legendary Holy Grail, believed to grant any wish.
The contest is one where only one Magi shall prevail, meaning death lurks at every corner.
The Grail is a spiritual object. Only a spirit can touch -and gain- its powers.
Our 7 Magi must then summon one Servant each, and through Command Seals, order these legendary warriors to fight alongside them to get the Grail.
Needless to say, Shirou is in deep sheets. Sure, he can use some reinforcment magic cause his foster father taught him a piece years ago, but now that he's on his own, repairing toasters won't be near enough to survive.
Will he manage to protect his loved ones? Can he become an Ally of Justice for real by destroying the Grail? And why the heck was he chosen as a Magi in this war in the first place, like?
War-war-war-warnings:
Shirou takes a bit long to get off his weak-overprotective-supernice guy costume. He's constantly waving between doubts about his skills and his will to save the whole world. I should point out that he's doing it way faster in Unlimited Blade Works though.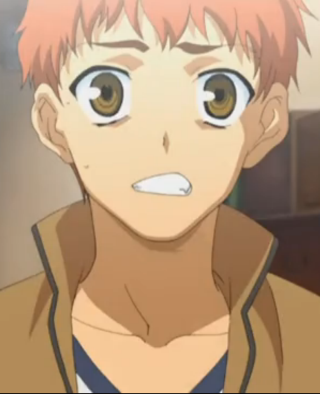 You...you sure I can't watch from afar?
From one version to another, as they're featuring different choices and focus on two different couples, this means some characters will get less screentime. Saber, one of the Servants, plays a far less important role during the latest version since it focuses on Archer (another Servant) and so on. Their personality can also change, as Saber is often cold in 2006, yet very peppy in 2014. Both versions being enjoyable that's ok. I just found it a bit odd.
So much more lively here in UBW. Too bad she's getting less screentime.
All the good stuff:
Girl crew: overall, all of them girls have decently defined personnalities, and give a nice deal of energy to the show. Wether it be the Magi Rin, the warrior Saber or the teacher Taiga, they add spice where and when it's needed.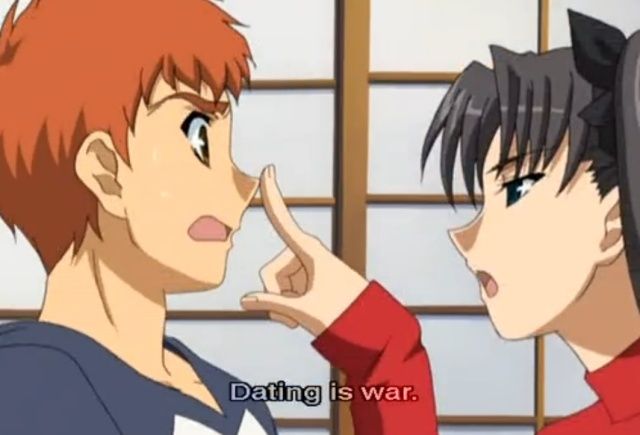 Epic heroes deserve epic fights. Given the gap in technique as stated earlier, the fights from the 2006 version have nothing to do with those from 2014, yet they're still brutal, well-paced, and well set.
With 2014 came more violence, badass light effects, tremendous speed and these duels kept raining down. I can honestly say the fights from Unlimited Blade Works are the best I've seen in anime so far.
U no see my sword, only lighting mist...Lightsaber!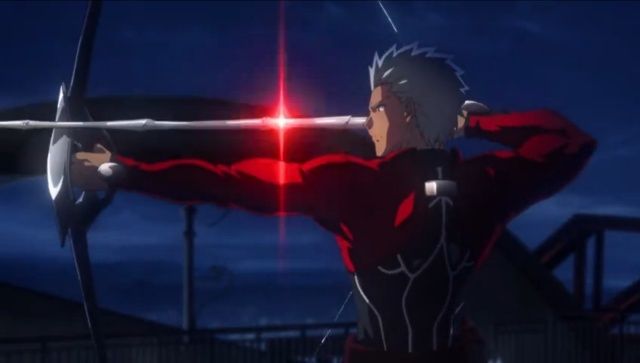 Plot. I have been purposely commenting on both the 2006 version and the 2014 version. The first route is Fate, and while it is the route I was easily expecting to happen, it's still really enjoyable to watch. The rythm is good, humor is present, main characters evolve nicely.
The second route has a plot I found much more interesting and complex, and also far more surprising. The lead couple also seemed to work better (but that's just my shipper's opinion

). Humor sounded a bit more mature and as said, Shirou grows to be much more of a badass fighter, while being funnier.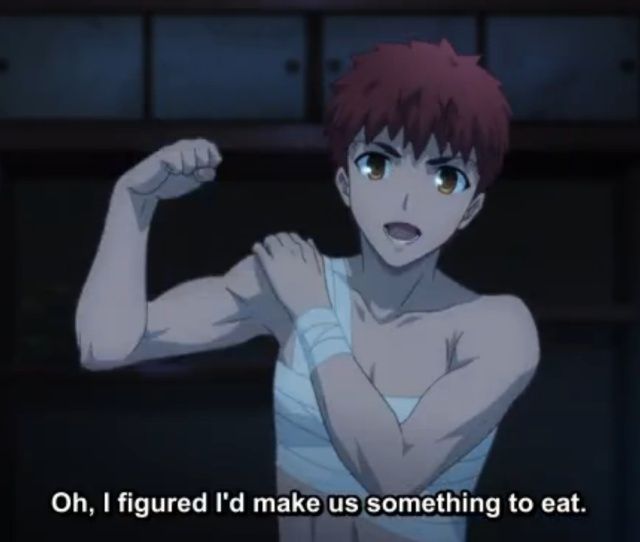 To sum it up.
Indeed, I like the latest version (Unlimited Blade Works) a lot more than the first. However, I think the one from 2004 is really underrated. If I had not liked it, I wouldn't even have tried UBW. I also strongly recommend watching both for the sake of animation studios -recognizing the huge progress made over the years (seriously bravo people 
 )- and to truly understand what routes mean -one universe, one initial plot, yet completely different stories.
Magic, humor, romance, epicness, crushing the wheels of fate.
For all these reasons,
try it out!